If you've noticed considerable memory loss or personality changes in an elderly loved one, they could be suffering from early symptoms of dementia. While certain types of dementia can be treated, and even reversed if caught in time, the first step to early detection is understanding what is and what isn't normal memory loss. In part one of this series we will discuss the common symptoms and causes of dementia.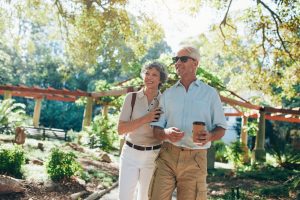 What Are The Signs & Symptoms Of Dementia?
While dementia can have a variety of warning signs, the most popular symptoms include memory loss, personality change and impaired intellectual functions. It's important to note that these changes are not a part of the normal aging process, and are severe enough to negatively impact daily living, personal independence and relationships with others. Other common signs of dementia can include:
Increased short and long term memory loss
Impaired judgement
Inappropriate and obnoxious behavior
Disorientation of time and place
Problems balancing and controlling motor skills
Neglect of personal care and safety
What Causes Dementia?
Dementia can occur when the brain loses vital connections through inflammation, injury and disease. Some of the most common causes of dementia include:
Medical conditions that progressively attack your brain cells, such as Alzheimer's disease, Parkinson's disease and Huntington's disease
Medical conditions that are known to disrupt the oxygen flow to your brain, such as strokes and heart disease
Malnutrition, vitamin deficiencies or metabolic disorders.
Repeated injuries to the brain
An infection or illness of the central nervous system, such as HIV
Carepoint provides non-medical in-home care services to adults and seniors who are in need of additional assistance in their home or place of residence in the Charlotte NC area. If you have a family member suffering from Alzheimer's disease or another form of dementia, consider getting them professional help. Our custom Care Plans are designed to address the specific needs of your family, and our Certified Nurse Aides have exceptional experience and compassion when it comes to those suffering from dementia. Contact us today to schedule a free in-depth assessment and to learn more about our senior care services.